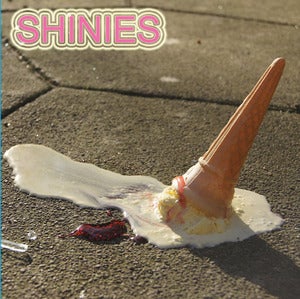 If you've listened to Shinies, you've listened to Spent Youth. The only track that the band had available, they recently went down to London to record some more, and headed back up north with their single in the can. Available for pre-order on Dirty Bingo records, you can reserve your copy through the following link:
http://dirtybingorecords.bigcartel.com/product/shinies-7-single
On top of that, they've even put out a new – erm – shinier version of Spent Youth to listen too.
Shinies will be playing the Grey Lantern / Drowned in Manchester stage at The Black Lion